Serving Southern Oklahoma since 1946
Over the last 75 years, James Supplies has grown from a single location with two employees to nine locations operated by forty employees. Our goal is to provide both individuals and companies in Southern Oklahoma with high-quality welding supplies, safety supplies, and medical and industrial gases, while delivering superior customer service. 
All in the Family
James Supplies is a third generation, family owned and operated business with roots engrained in welding supplies, gases, etc. While we have expanded and diversified our businesses over the years, we're proud to maintain our family's focus, integrity, and commitment to our customers. We strive to provide the safest, high quality products and efficient, on-time deliveries for our customers.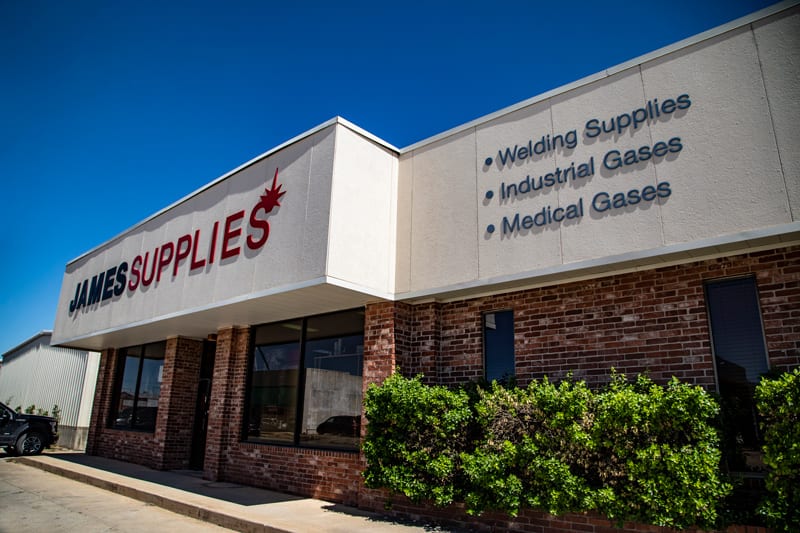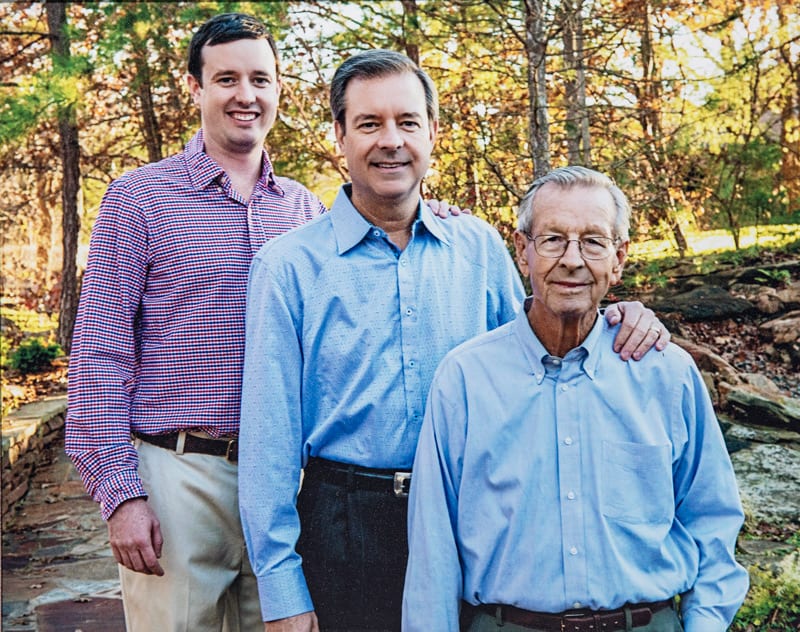 Headquartered in Pauls Valley, Oklahoma, we maintain an extensive inventory of equipment and supplies needed for most welding and cutting applications. Our on-site, advanced Welder Repair Center provides machine calibrations, general repairs, and warranty repairs for Lincoln, Miller, Hypertherm, and ESAB machines. 
Also on site, our Cylinder Gas Pumping Facility supplies a full range of industrial, specialty, and medical gases for individuals, companies, gas plants, hospitals, and medical marijuana growers. Our unwavering focus on safety and supply reliability enable us to improve our customer's product quality and productivity tenfold.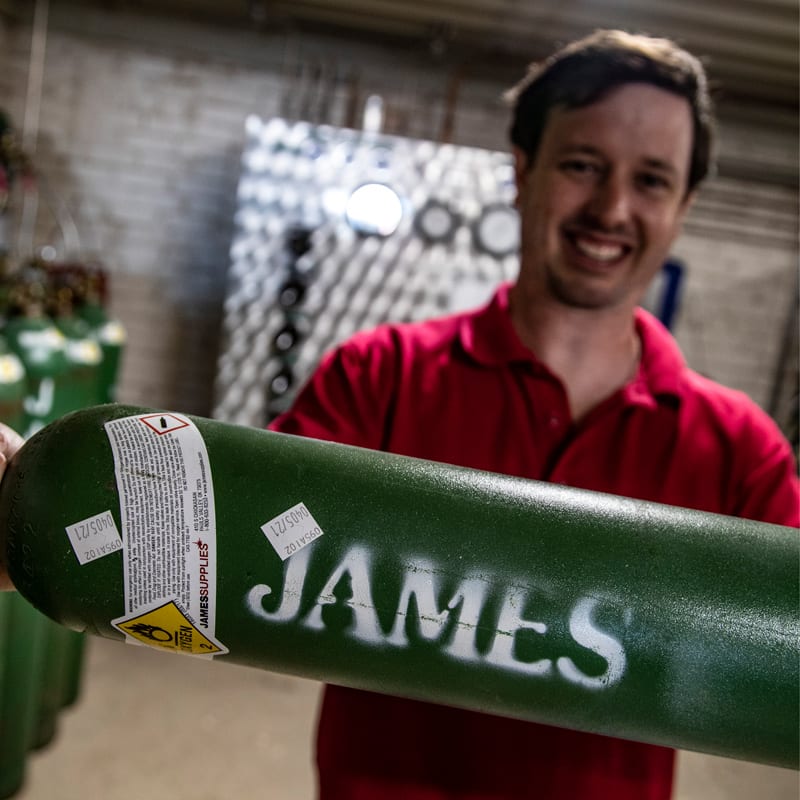 Our Health & Our Environment
Safety is our first priority and the core of everything we do. It is embedded in our decision making and our actions. At James Supplies, we are committed to the safe production, handling, transporting, and overall use of our gases. We consistently set working standards that protect the safety and health of our staff and the communities in which we operate. 
James Supplies complies with all applicable requirements determined by regulatory authorities, our customers, and our own strict quality standards.