We're here to help
The James Supplies team is eager to help you tackle even the toughest of challenges. We maintain an extensive inventory of equipment and supplies at each location, and can provide quotes or recommendations to help you get the job done.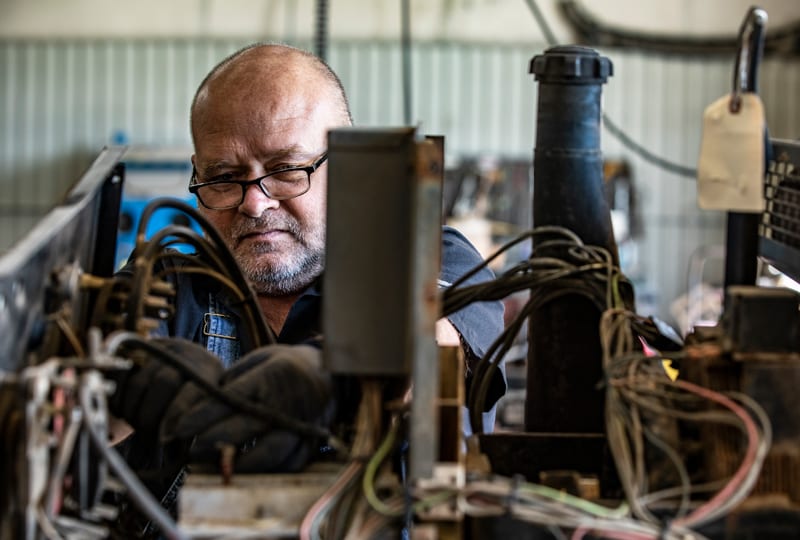 Equipment Repairs
To schedule a general repair, warranty repair, or calibration, give our Welder Repair Center a call at 405-238-6421 or drop off your equipment anytime.
Our modern truck fleet can transport cylinder gases and bulk gases when necessary. For more information or to schedule a delivery, call us at (405) 238-6421.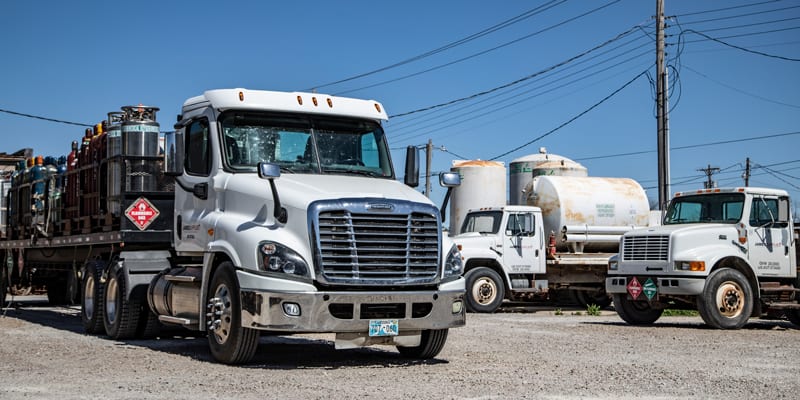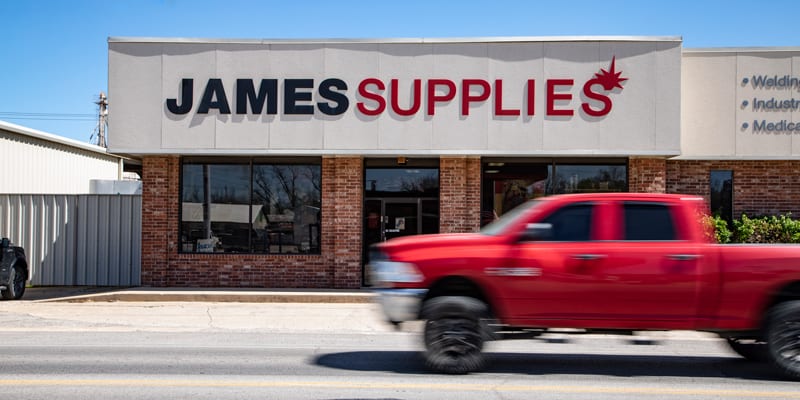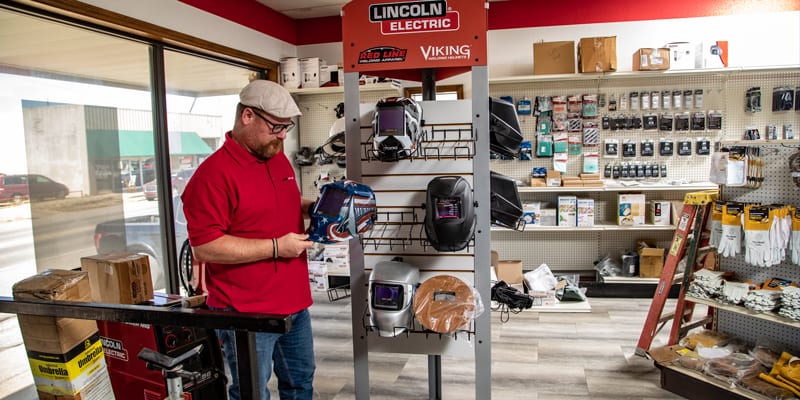 Store Locations
Today, James Supplies has nine locations in Southern Oklahoma to serve you. Our Welder Repair Center is located at our headquarters in Pauls Valley.
501 N Broadway Ave
Ada, OK 74820
806 S Commerce St.
Ardmore, OK 73401
200 N Mississippi Ave.
Atoka, OK 74525
810 E HWY 7
Duncan, OK 73533
5 SE Washington Ave
Lawton, OK 73501
208 E Cherokee St.
Lindsay, OK 73052
1319 S George Nigh Expy
McAlester, OK 74501
410 S Chickasaw St
Pauls Valley, OK 73075
4135 N Harrison St.
Shawnee, OK 74804